Welcome to Floral & Hardy....Ulverston's Finest Florist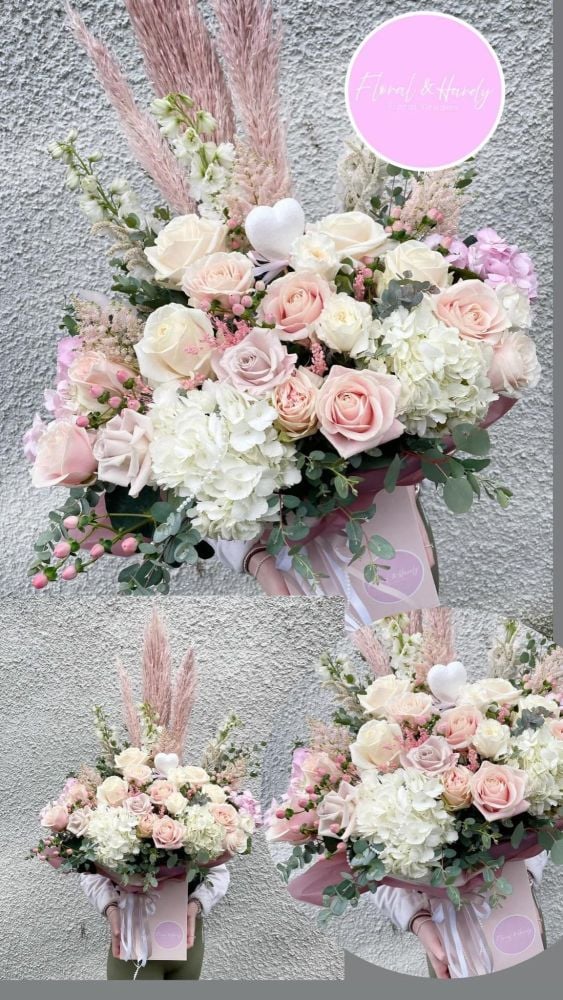 Situated in the heart of the Market Town of Ulverston on the main street of Market Place, Floral & Hardy offers a luxury and couture designs of artful floristry. Owner Nina a fully qualified professional florist has over 14 years experience in this industry and a full working team of experts .Our floral studio is encapsulated within our boutique shop premises where all the magic happens,central position and with perfect compatability of this beautiful town .We offer exquisite flowers without a massive price tag . Excellent customer service and an abundance of knowledge.
Our shop is open Monday - Friday 9am- 5pm and Saturday 9am- 1pm.You can order online using our website. Please click here or click the 'Shop' link above to view our extensive range. Payment can be made using all major credit/debit cards or PayPal.
We would love to hear your feedback...please contact us by clicking above.